The six maps in Raze are: Plant, Abandonment, Base, Stranded, Disposal, and VR.
Plant is a symmetrical map, much like mostly all the others, that has a plethora of weapon spawns. The bottom level contains acid pools that will slowly drain your avatar's health. A very balanced level, especially for beginners.
Abandonment is a very diverse and asymmetrical map in which there are two semi-destroyed buildings. This map demands the double damage powerup and the sniper rifle for the best score.
Base is very long and fun map to play. Visual obstacles and powerups everywhere make this map a good skill-tester with different weapons.
Stranded is a map that is a damaged ship. A double damage powerup is outside, but it's worhtles unless you get back inside the ship before you suffocate.
Disposal is a symmetrical map with too elevator boosts on either side of the map. It's a very small map, so automatics and shotguns work best here. Watch out for the disposal in the middle on the bottom level, you may fall through the field and die!
VR is a virtual training-ground for Raze operatives. it's symmetrical and holds two very useful powerups in it's uppermost levels, which also make good camping spots.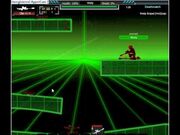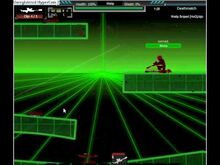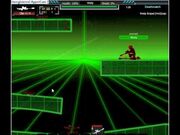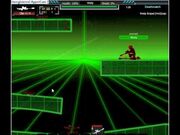 Community content is available under
CC-BY-SA
unless otherwise noted.